Authenticity you can trust
Instantly verify the authenticity of your documents
Is the document that you have authentic? Has it been falsely modified? Check here in just a few seconds.
Discover exactly how it works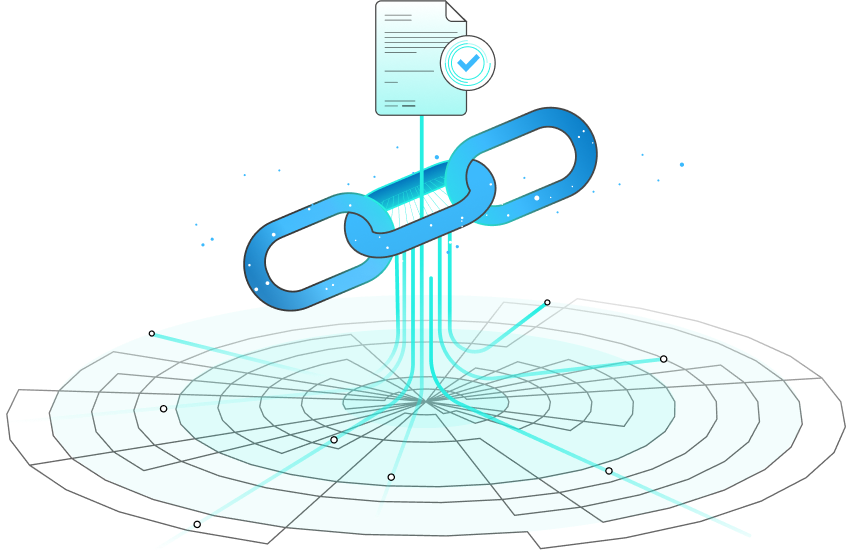 1000s of documents successfully attested and verified every month
How does it work?
Attest

The fingerprint or DNA of the document is attested to a block on the Ethereum Blockchain via a smart contract.

Attested

The document becomes immutable and it cannot be changed. This gives a subsequent reference point for comparison.

Confidential

The document contents are not placed on the blockchain, thus the documents remain confidential, secure and not in the public domain.

Authenticity Check

Now the authenticity of the document can be checked here by clicking the 'Verify your document' button above.
Why Blockchain Verified
Globally, billions of PDF documents such as Certificates, Contracts and Test Reports etc, are being published and shared under the impression that they are not able to be changed, updated or falsified. Even password protected PDF documents with digital signatures and E-Seals can easily be modified and appear authentic.
Blockchain Verified's unique solution identifies directly if the document that you have received is indeed the same as the original document or if its contents have been modified.
Our mission is to minimise the number of falsified documents globally, making documentation more reliable, verifiable and trustworthy.
Blockchain Verified's registered trademark on your document is a recognised Mark of Authenticity.
Read more about Blockchain Verified